Question
There is no button on the computer to open the DVD drive manually.
Is there a quick and simple way to open it without having to use the PowerDVD dialog? I don't want movies or music or any of that. I just want to open the drive. How can I bypass the PowerDVD dialog and just open the drive? I just want to click on something and have the drive open.
Answer
Use combination of keys Windows key + E. This will open File Explorer. From the left side open This PC. From Devices and drives make right click on the DVD drive icon and choose Eject.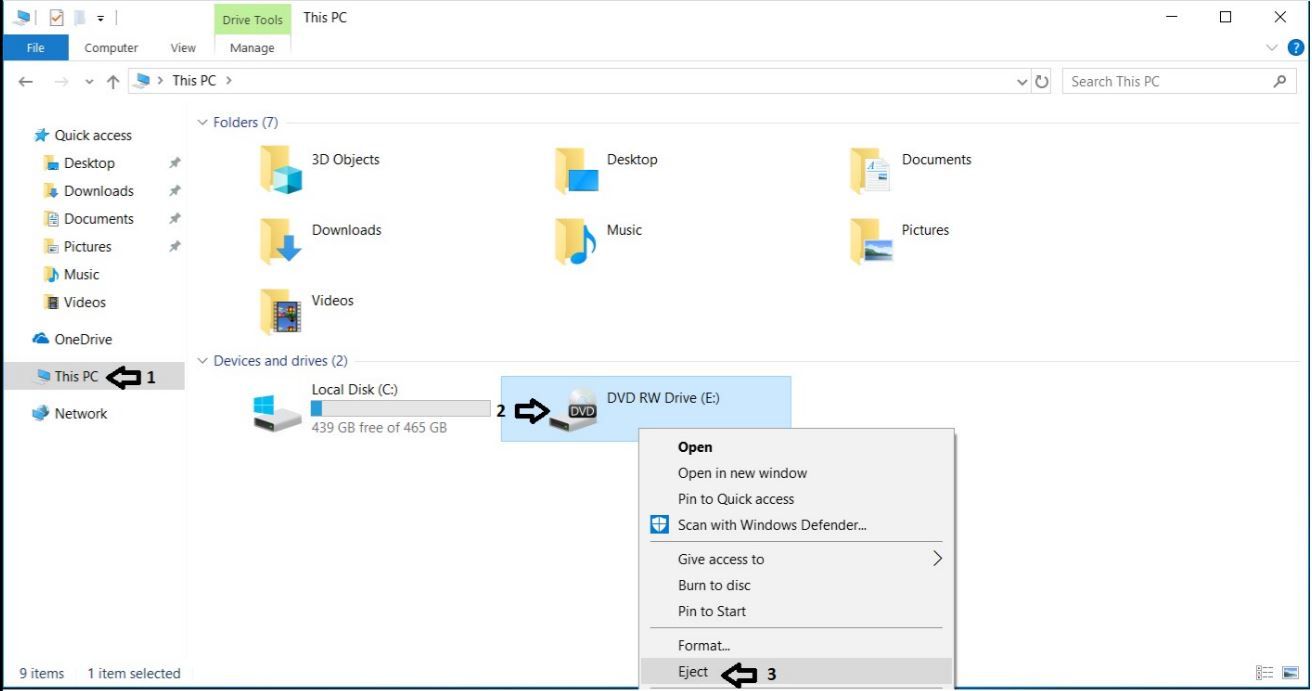 You could also create a desktop shortcut to the drive, which will appear on your desktop, and right-click it to do the same thing.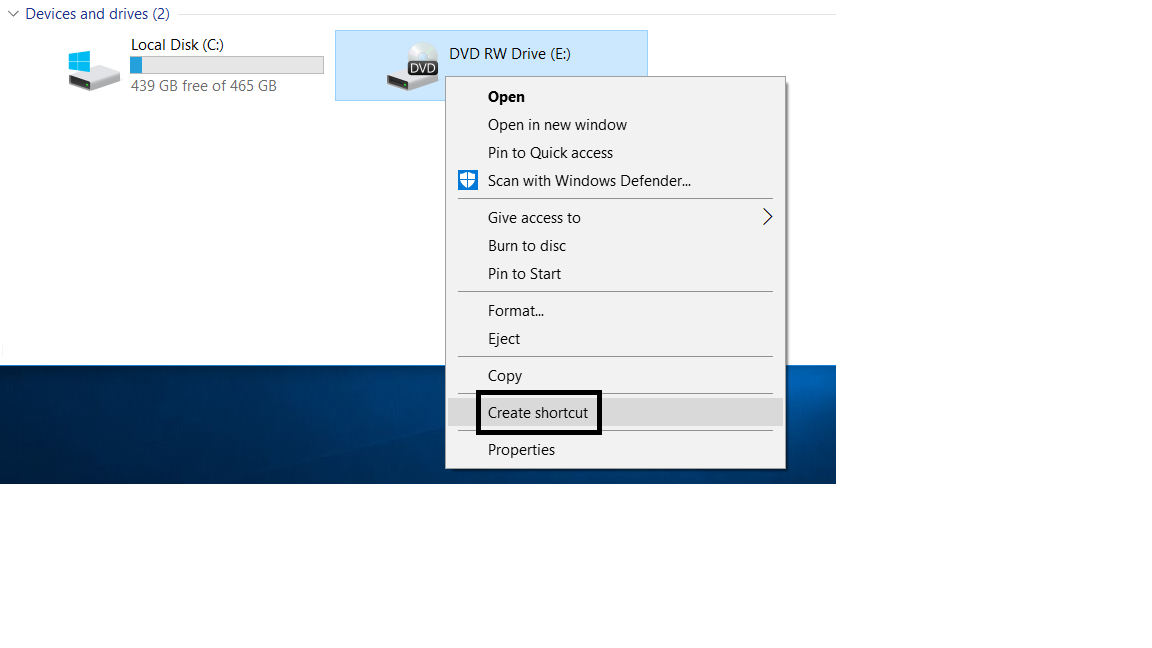 Comments