Description:
An alternative to request for Organization deletion, is to change the organization name. This would allow information (Devices, Issues, Users) to be retained to the account.
Assumption:
An Organization exists and the user has credentials to login to ThinkSmart Manager portal as an Owner.
Steps:
Please follow the steps below to update Organization name in ThinkSmart Manager portal.
Login to the ThinkSmart Manager Portal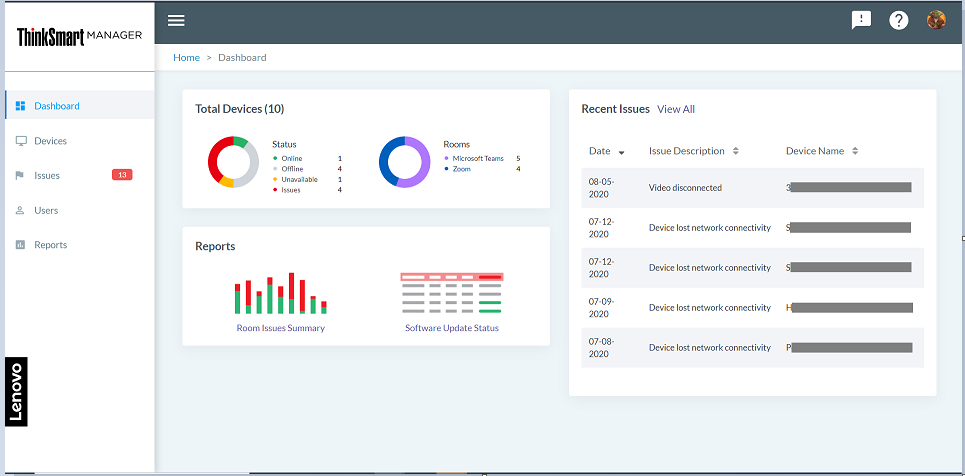 2. Click on the Profile image on the top right corner of the portal to open Account menu

3. Click Account Settings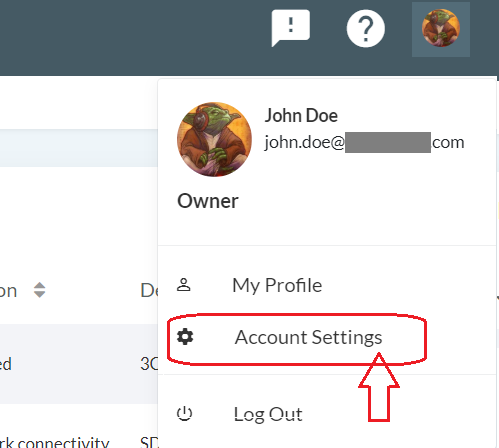 4. Account Settings page will open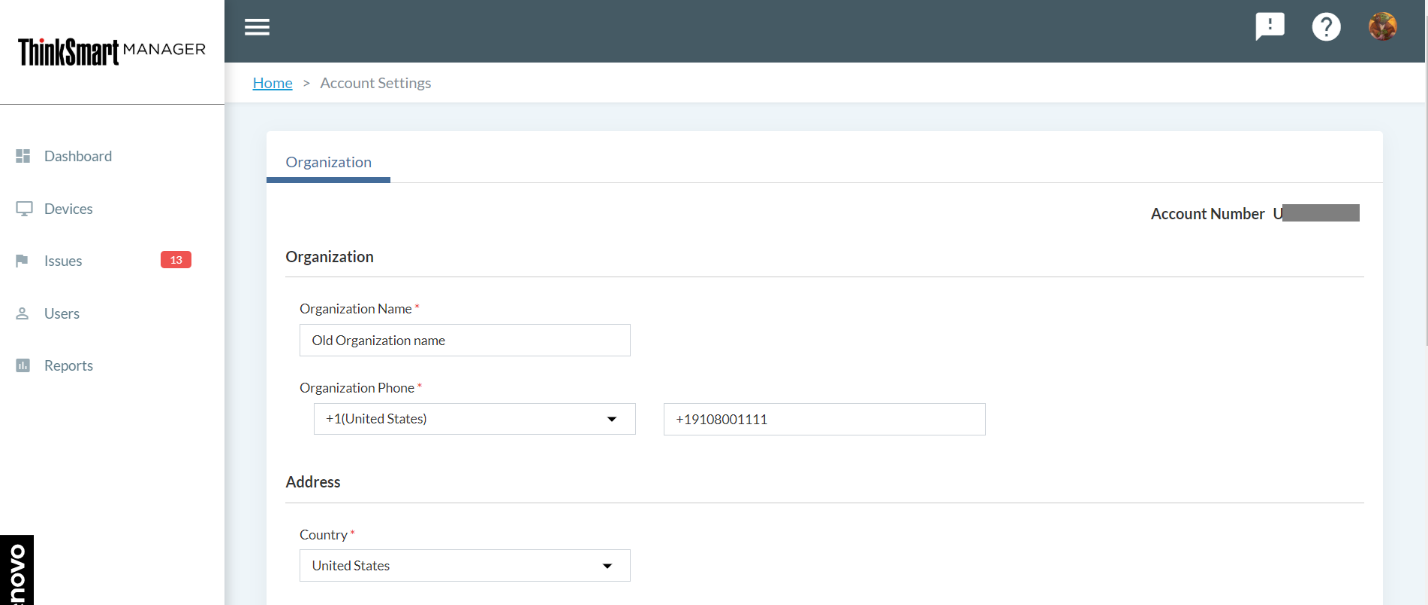 5. Update Organization Name* (and/or any other fields on Address / Primary contact section)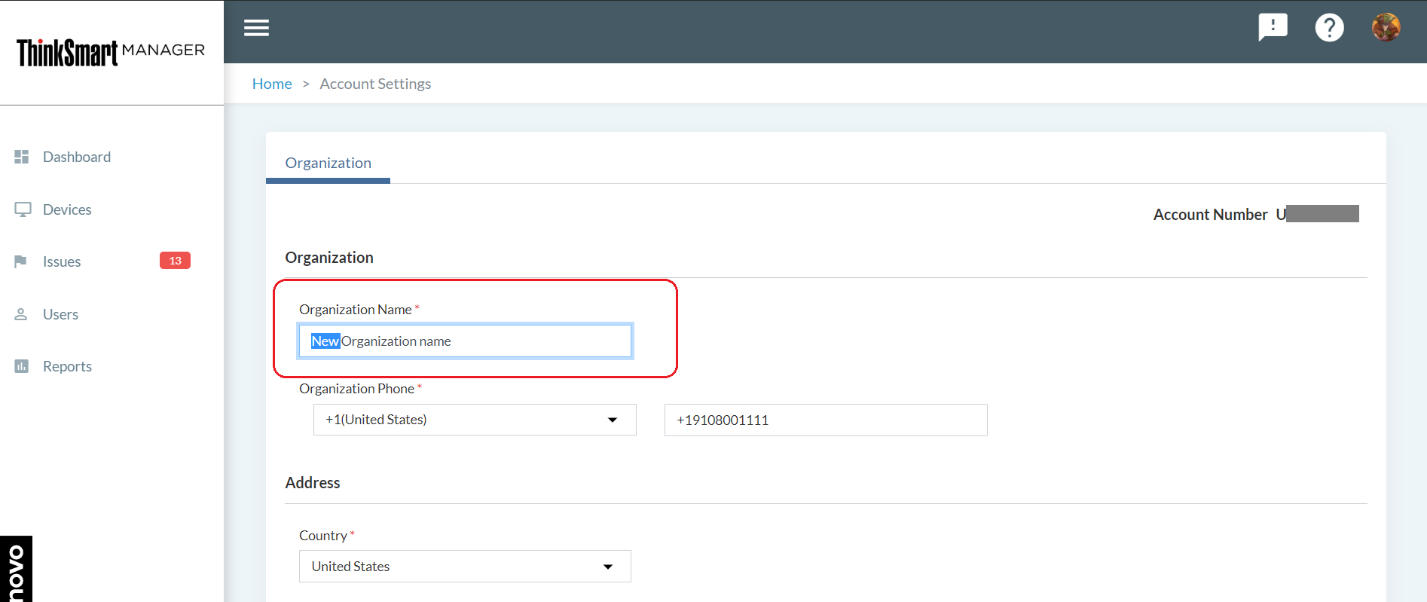 6. Scroll to the bottom of the page and click Save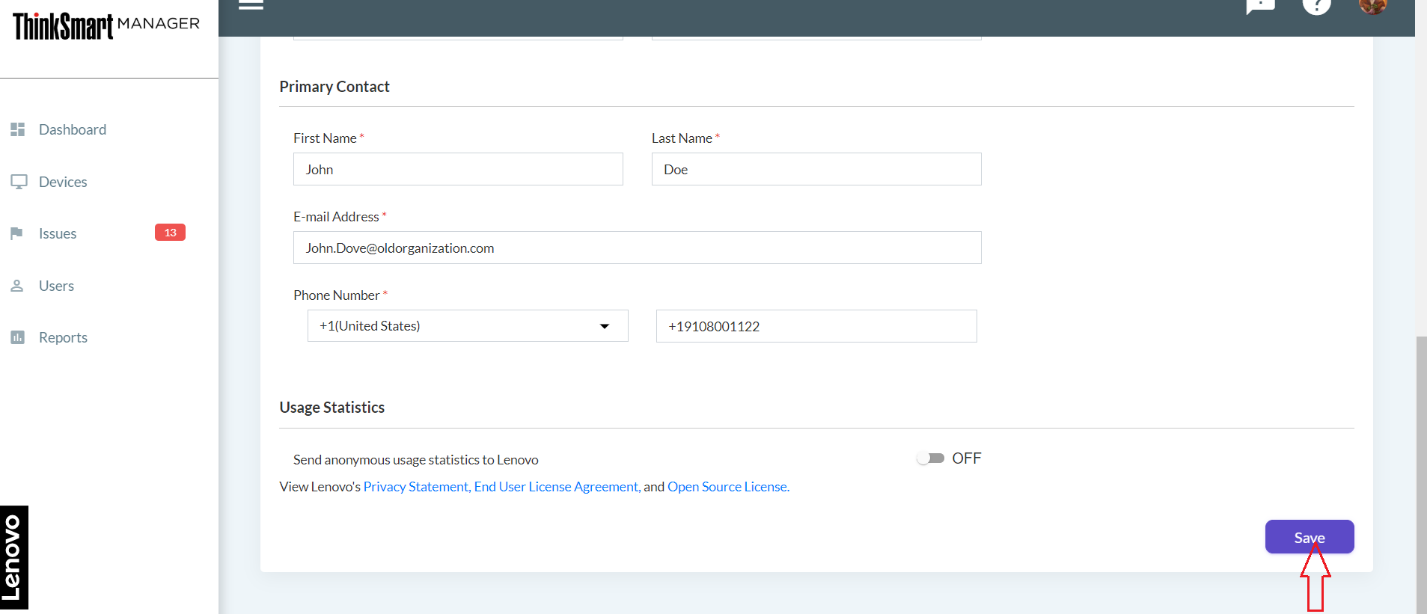 7. Confirmation message is seen, and the updated information is saved successfully.

8. The Organization name is successfully saved.
Comments