Be aware that setting some Windows Group Policies may cause software on ThinkSmart Hub devices not to function correctly.
For example, claiming devices could fail with authentication errors when changing User Rights Assignment policy settings. Fixing this problem is described below.
Note that serious problems might occur if you modify Windows Group Policies or the registry incorrectly. Therefore, make sure that you follow these steps carefully.
Known Issues:
Device claiming fails with Authentication Errors -> "Administrator password is incorrect. Please try again".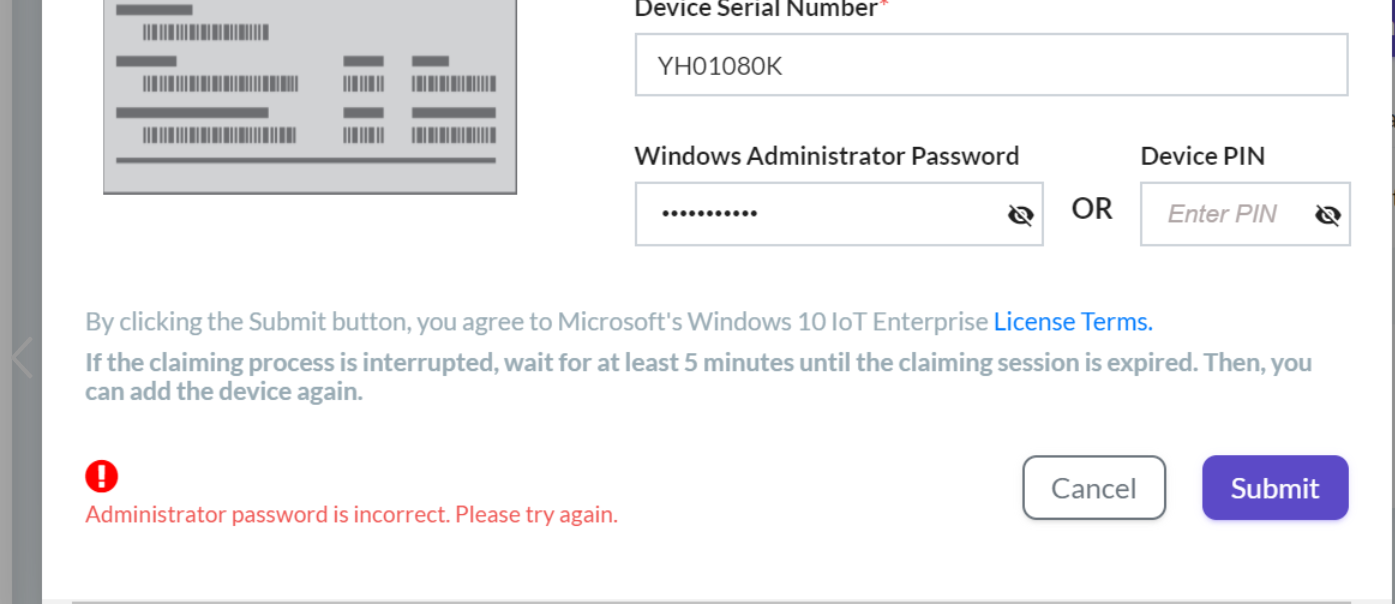 Reason:
Windows group policy for "Access this computer from the network" is set to Device Owner

Resolution:
The group policy should be changed to be Administrator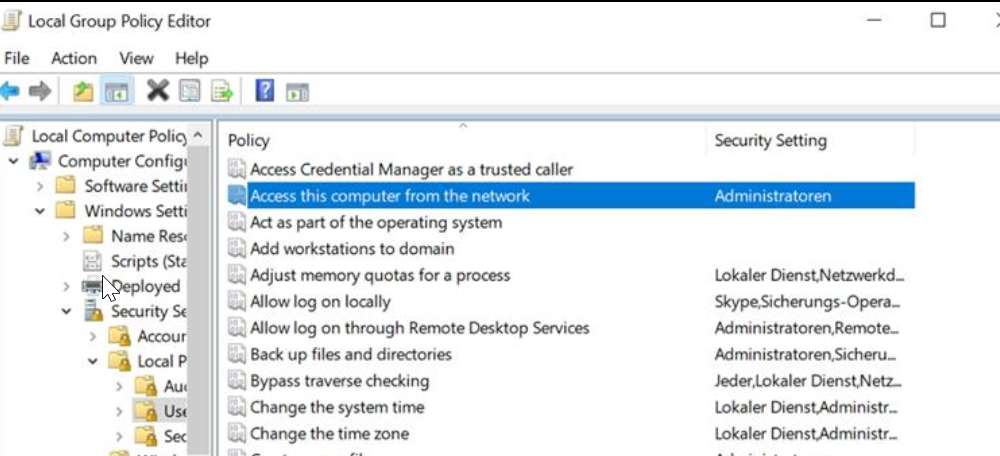 Comments