Problem Symptom / Description:
Microsoft Team Rooms banner showing "Couldn't sign in to Microsoft Teams" when Microsoft Teams room credentials are set from Microsoft Team Settings in ThinkSmart Manager console.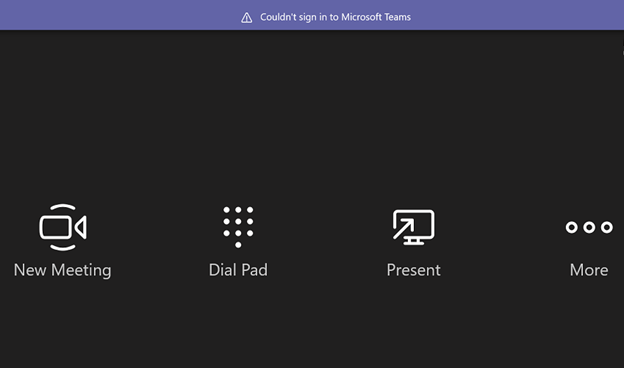 Impacted Devices / Unified Communications Platforms:
ThinkSmart Hub 500, ThinkSmart Edition Tiny M920q / Microsoft Teams
Fix:
This issue is observed with older versions of Microsoft Teams Rooms (prior to 4.2.4.0). User should update Microsoft Teams Rooms to 4.4.41.0 or beyond with ThinkSmart Manager service 1.3.3x made available on 8 July 2020. Microsoft Teams Rooms upgrade would happen automatically if the device if left powered on and connected to internet overnight and administrative policies permit.
Comments