Nominating discussions to the KB
While all discussions marked as accepted solutions are automatically nomindated to the KB associated with the forum discussion board where the solution originated, there may be other valuable forum discussions which could become great KB articles ...
Members who have moved up a few ranks will find the "nominate to knowledgebase" option on the thread / topic pull down menu. Simply select this option and the confirmation message should display - after that, the option disapears and no other member may nominate the topic. (It only needs to be done once)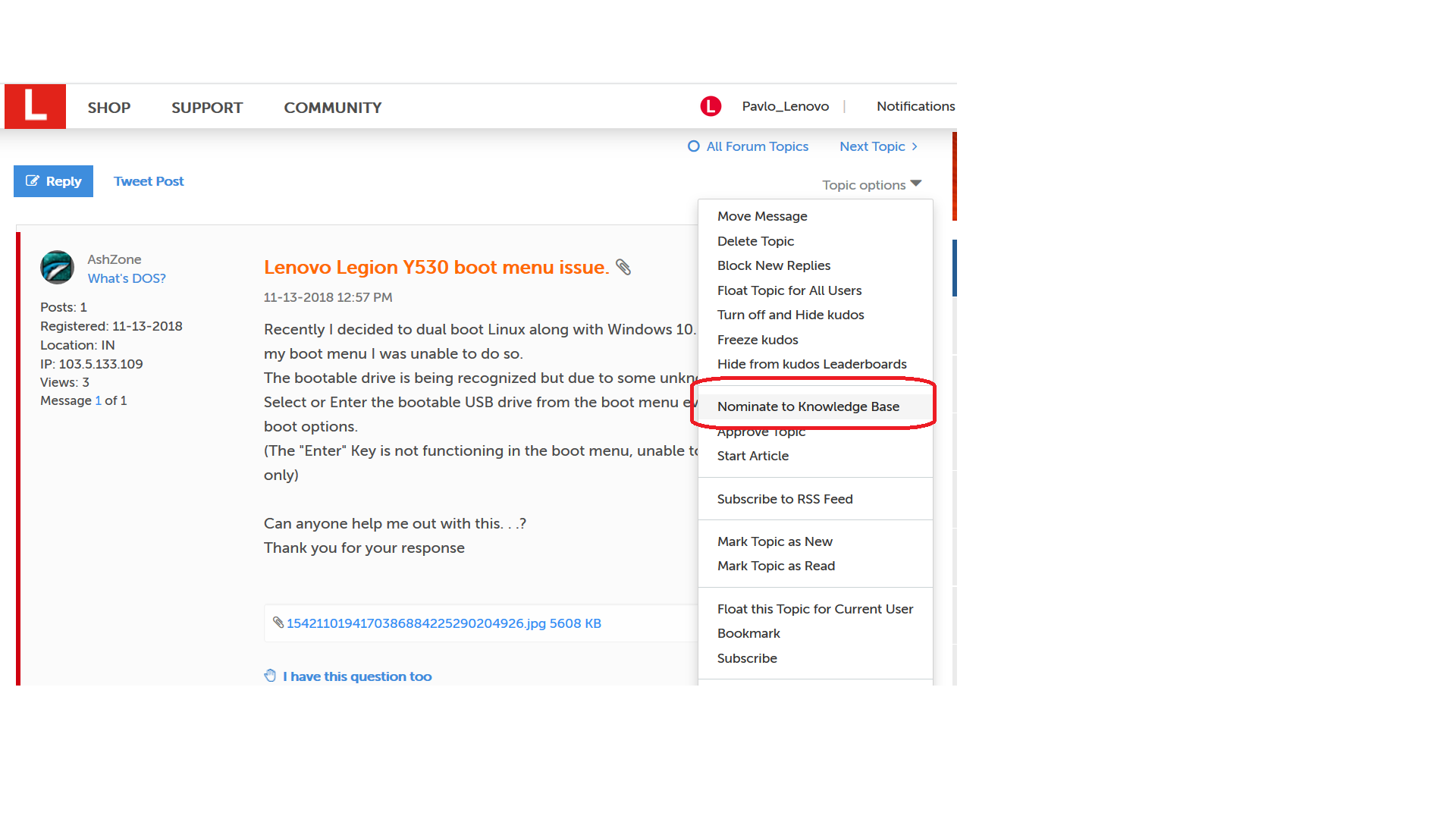 Appending comments
All members in the Lenovo community can leave comments on articles. This is a great way to help keep all the doccuments up to date, as the publisher or editors of the article return and incorporate the comment feedback into the article.
Comments